Teaming Up With Radstock Museum
13th Jun 2017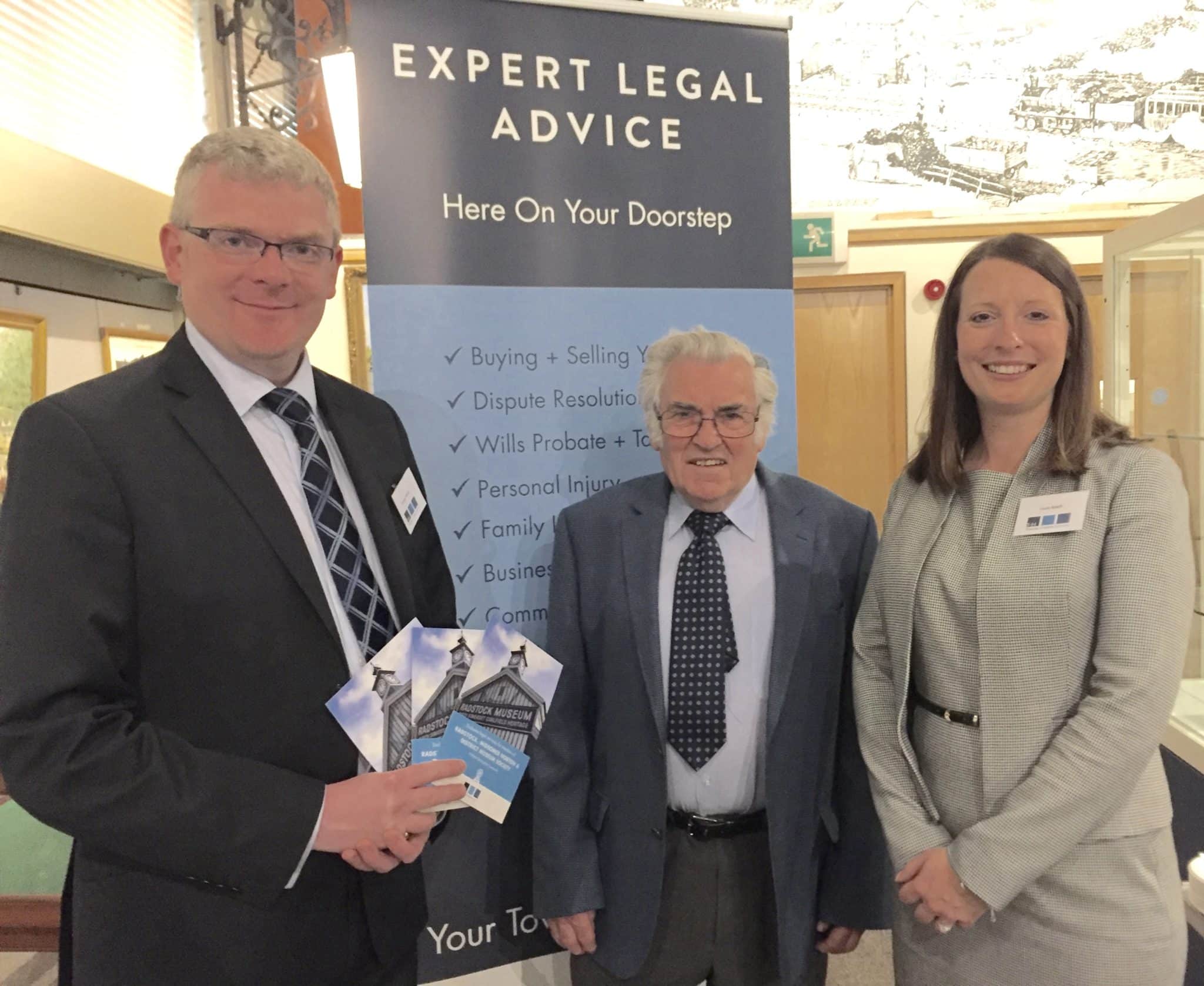 We are delighted to announce that we have now teamed up with the award-winning Radstock Museum. Our new community partnership with the Museum was cemented at a celebration at the Museum last week, attended by both ourselves and the trustees of the Radstock, Midsomer Norton and District Museum Society. Representatives from the Radstock Museum Company were also in attendance [pictured from the left are George Persson, Dennis Herbert and Laura Ablett].
As part of the new partnership, members of the Museum Society are now entitled to legal discounts on several of our legal services, including Wills and Lasting Powers of Attorney as well as conveyancing matters.
One of our partners Laura Ablett explains:
'We regard this is very much the start of a long and mutually beneficial relationship,' explains Laura. 'The Museum is a real beacon of excellence and we will be looking to support it in any way that we can in the future. We are also excited about how the Museum can help us as we now rapidly approach our 250 year anniversary.'
At the ceremony, the Museum Society's Chair Dennis Herbert kindly presented us with a copy of the book History of the Somerset Coalfield by Down and Warrington, now available for all our clients to look at in our reception area.
For details of the Museum Society membership go to http://radstockmuseum.co.uk/. Details of our new discount scheme with the Museum are available on leaflets available at both the Museum itself and our own offices.
*This article is current as of the date of its publication and does not necessarily reflect the present state of the law or relevant regulation.
Related news
Articles you may find useful
Like this article? Sign up for our regular newsletters