Just Keep On Walking…!
13th May 2017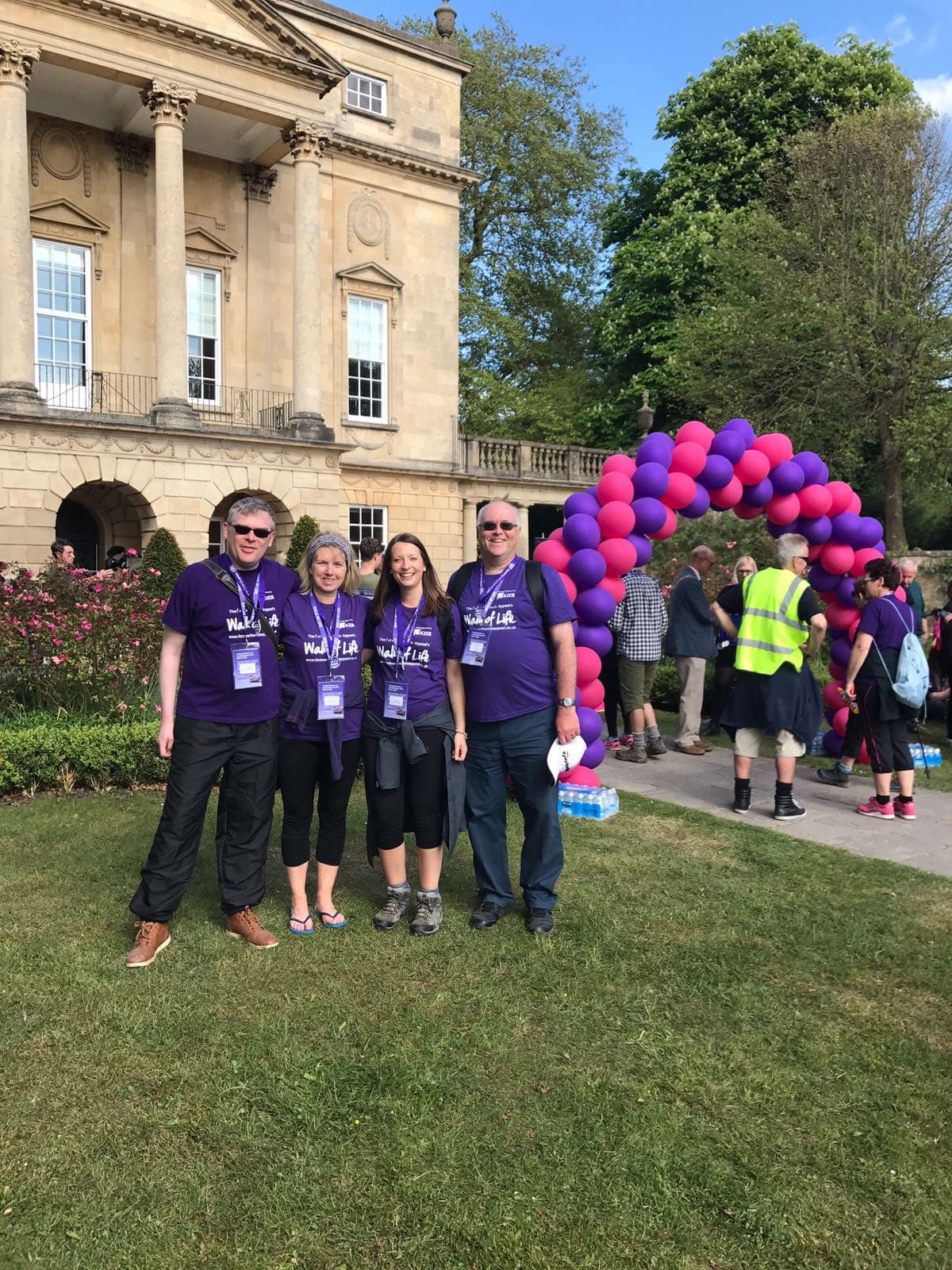 ​A big 'Well Done' to our Wills Probate +Tax Planning team's George, Laura and Mike who on Saturday completed the Walk of Life 10 mile trip along the route from Devizes to Bath on the Kennet and Avon Canal. However, an even greater 'Well Done' is due to Hayley Veale and her husband Martyn who managed to finish the whole day version of the walk totalling 26.2 miles, the length of the Marathon!
The Walk of Life is a charity event organised by the RUH's Forever Friends appeal. This year, the sold out event attracted more than 500 walkers who were joined on the walk by the organisation's Official Ambassador Michael Eavis, the founder of the Glastonbury Festival.
'This was all for a wonderful and particularly relevant cause given the help and comfort that the RUH was able to provide to our late colleagues Ken and Tim,' says Hayley. 'We actually needed to train for this. Walking more than 26 miles in one stretch is not the sort of thing anyone does lightly. I think that all of the walkers felt the hurt by the end but it was definitely all well worth the effort!'
Anyone wanting to support Hayley and her colleagues in support of the charity, you can do so by contacting the office or on the Just Giving page: https://www.justgiving.com/fundraising/Laura-Ablett
*This article is current as of the date of its publication and does not necessarily reflect the present state of the law or relevant regulation.
Related news
Articles you may find useful
Like this article? Sign up for our regular newsletters